We have a number of simple, screened-in shelters with beds for our Volunteers and Members at Terra Frutis.
We do not charge rent to volunteers and members that stay in our rustic bungalows, but we do charge a small monthly fee for mattress rental and utilities.
If you'd like something less rustic, we also have spaces available to rent monthly.
Bungalows
We have several rustic bungalows available to volunteers.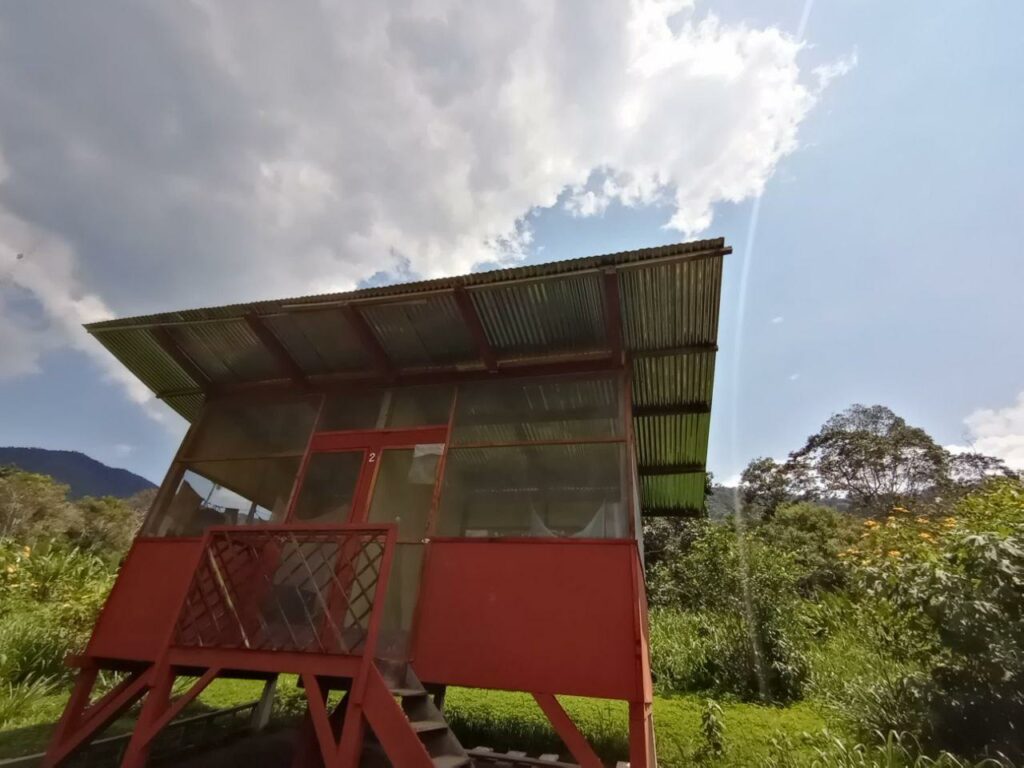 Please bring your own bedding sheets. If you'd like a pillow, you can buy one in Gualaquiza.
Camping
If all of our bungalows are occupied, we also have a few roof-covered areas for camping available.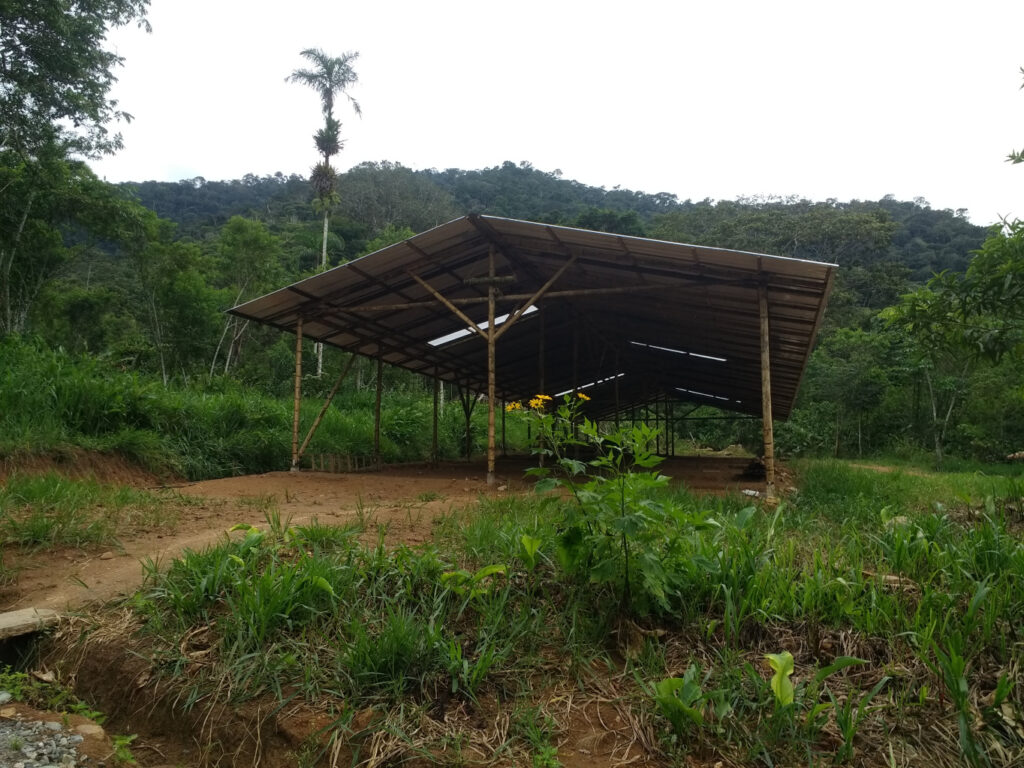 Last updated on October 19, 2023