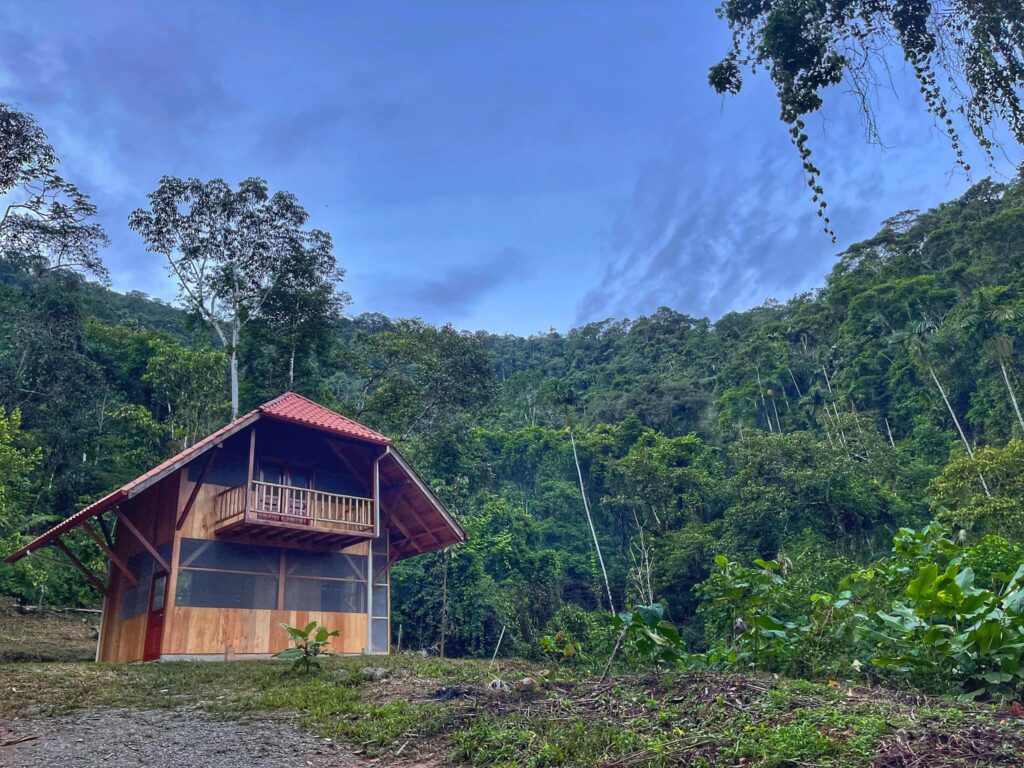 La Casa Mas Alta is the highest elevation home in the 100% Vegan Zero Waste Eco Village / Intentional Community of Terra Frutis! Experience this permaculture community where residents and volunteers grow their own plant food in the natural Amazon Rainforest environment. The home does not have any climate control as none is needed + features a clay tile roof to silence the rain along with granite countertops in the kitchen and bathroom. Built in 2023! High Speed STARLINK Internet!
$650 per month plus $30 one time cleaning fee. Use of the Terra Frutis community facilities carries an additional monthly fee of $60 per person.
PLEASE REMOVE YOUR SHOES BEFORE ENTERING THE HOME.
THIS TINY HOME HAS A COMPOSTING TOILET THAT WILL REQUIRE TRANSFER TO THE COMPOST PILE ON A REGULAR BASIS.
To book, please contact us or book via AirBnB. To see availability, please check AirBnB.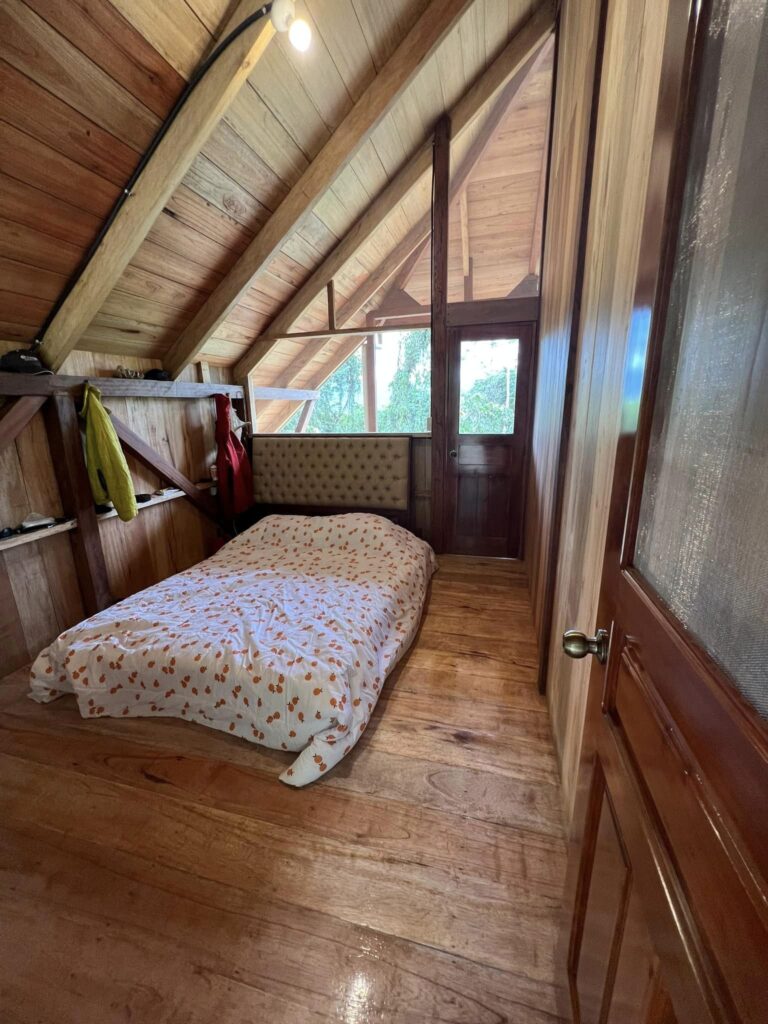 Last updated on August 28, 2023