A brief recap
As we didn't publish here about what the "2.0" was, let's start with a quick recap. The first main upgrade was getting a second provider (load balanced with the other). Although this proved useful, in a few occasions, we were still, up to a few times per month, without internet when the two providers were down at the same time (mostly because of power outage).
Two months ago Starlink notified us that they had started serving Ecuador and they were ready to ship the hardware.
Now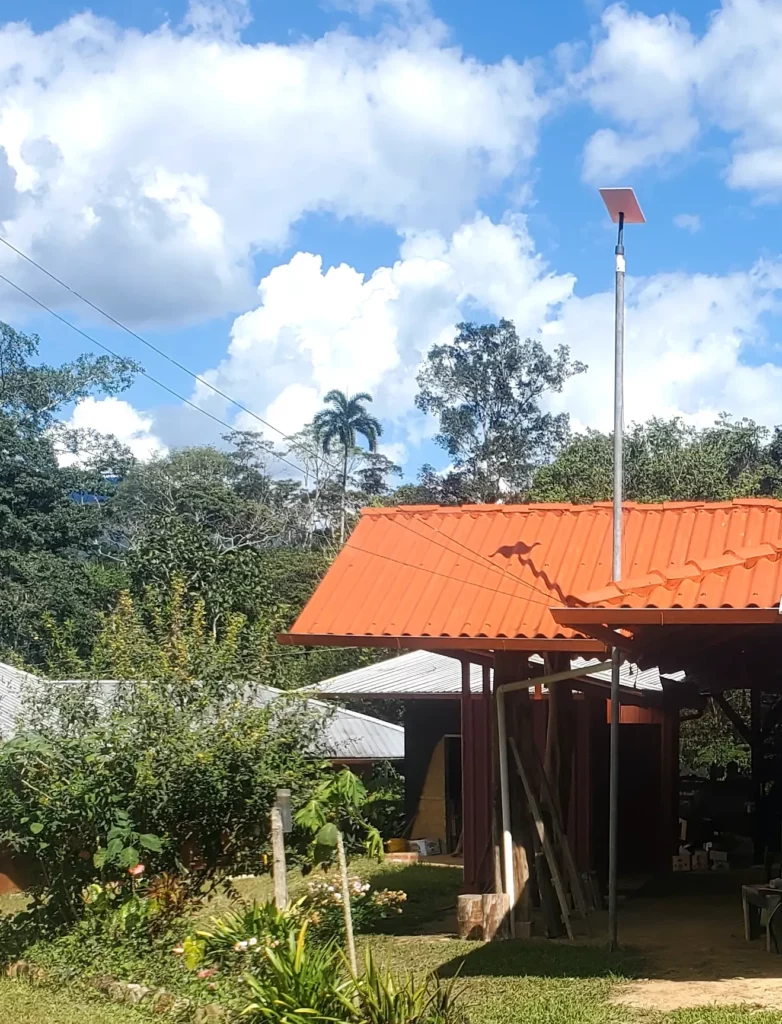 We disconnected the initial provider to replace it with Starlink (and give it a higher weight on the load balance).
We commonly get speeds of 100 to 160 Mbps for download and 15 to 25 Mbps for upload. It seems on weekend the download speed goes down to around 50 Mbps.
The latency (ping) is mostly in the thirties but varies quite a lot between 20 ms and (temporary) peaks at 190 ms.
The upload is a bit disappointing as it's between barely better to a little lower than before.
We've had the Starlink only about a week ago so we'll see how those evolve.
A big benefit for us is that we can stay online (as long as our small solar system permit) which is important for the ones of us who have an online job (or other appointments).