At Terra Frutis we have several showers, a washing machine, and a dryer.
Showers
Located centrally (next to our kitchen and dining hall), we have a shower building. With four (4) individual shower stalls, you'll almost never have to wait in a queue to take a shower at Terra Frutis 🙂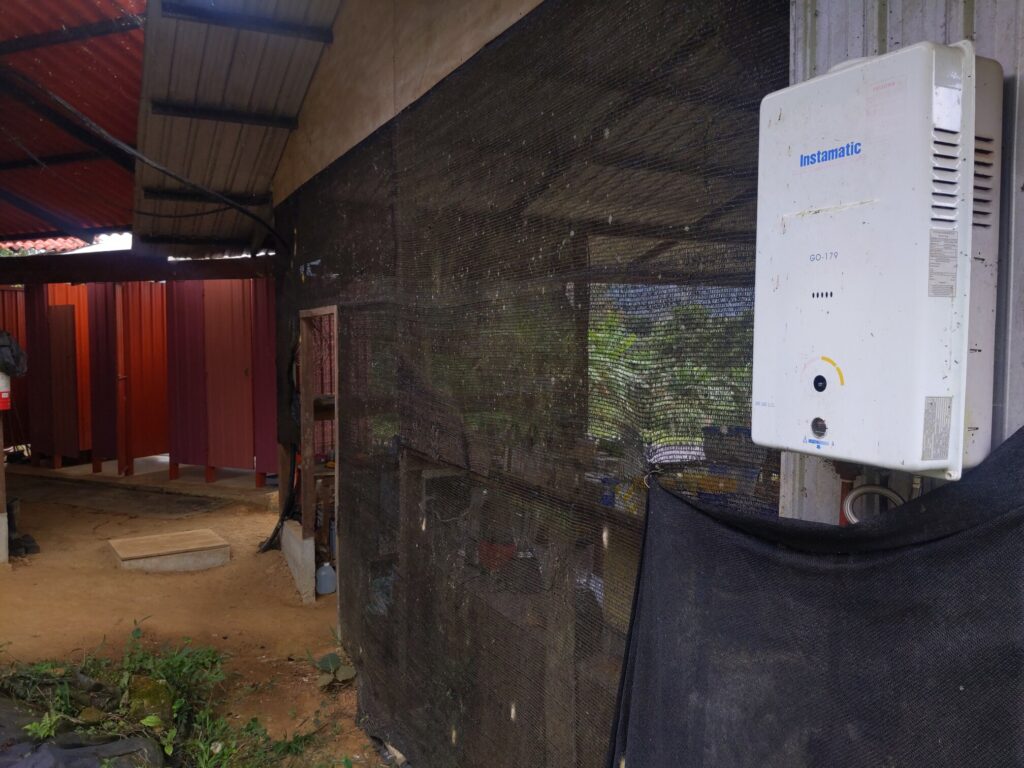 We have a very powerful gas, instant, hot water heater. At 23 kW and a max flow rate of 26 liters per minute, we can provide very hot showers to one or a few people showering simultaneously.
Hair Dryer
In the high-humidity of the Amazon Jungle, it can take a long time for hair to dry. For this reason, we have a communal hair dryer (1,875 W) located next to our showers.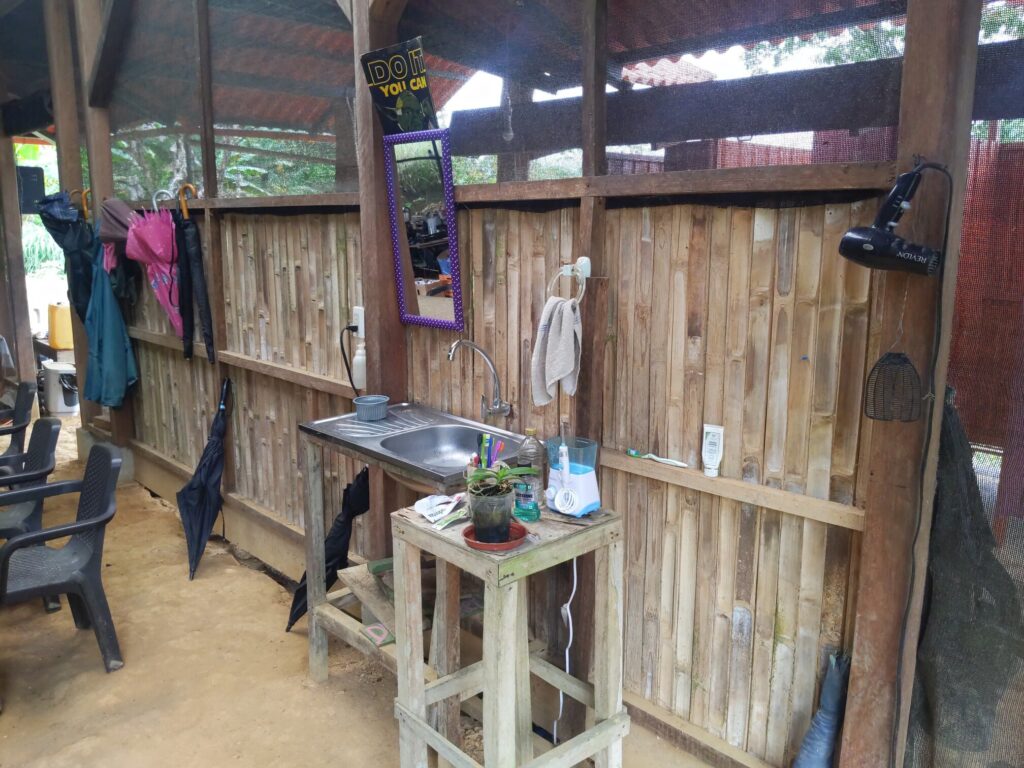 Washing Machine
We have a Samsung washing machine with 17 kg capacity.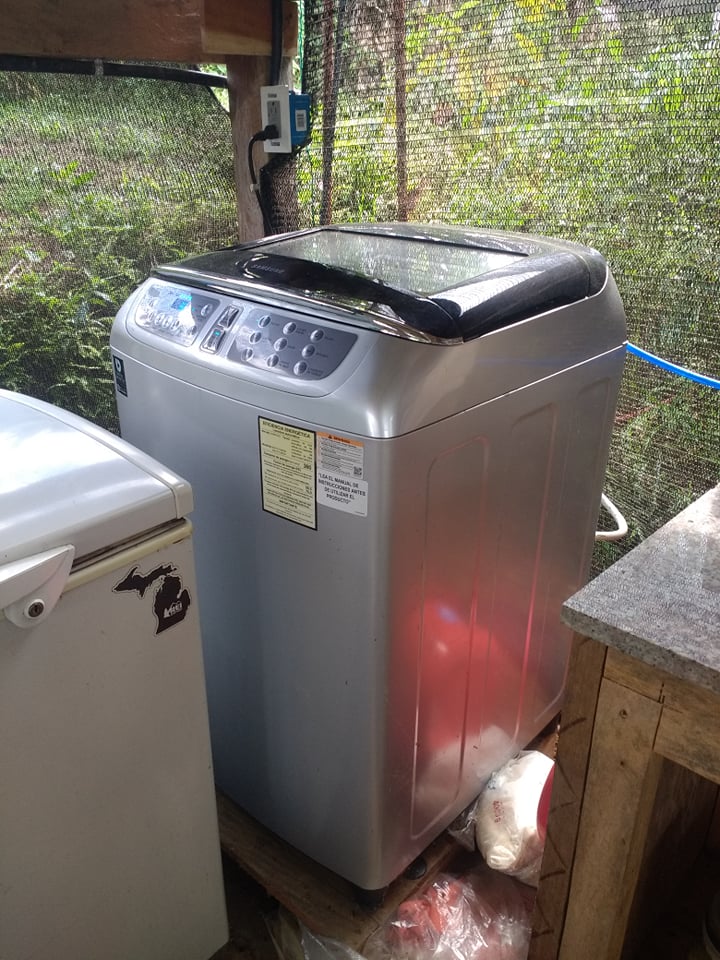 For information about our fees per load, see our Schedule of Fees
Clothes Lines
We have a large, roof-covered area with wire clothes lines behind the dining hall.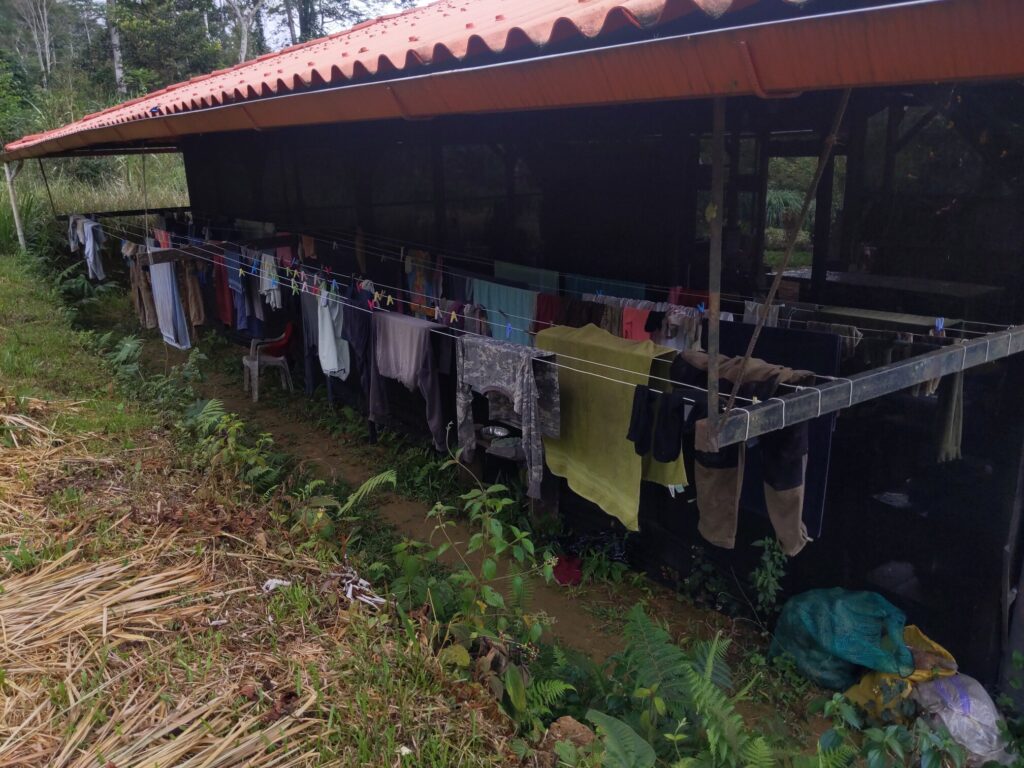 Dryer
We have a 237L, 6.44 kW Whirlpool dryer. Very useful for drying sheets & towels in rainy season.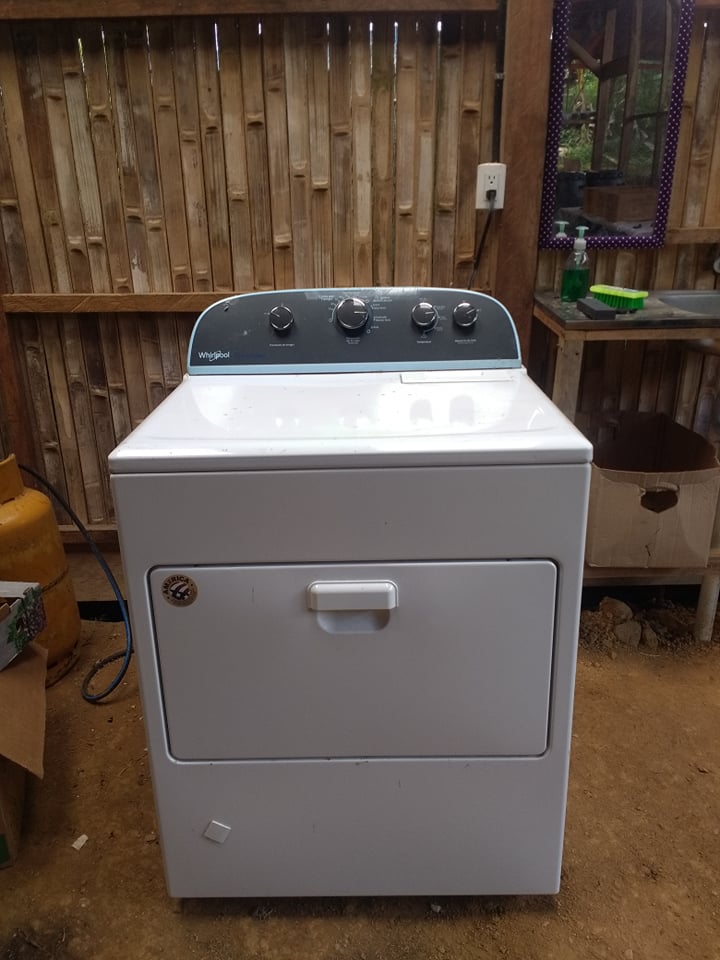 For information about our fees per load, see our Schedule of Fees
Last updated on October 19, 2023