We take the safety of all our visitors and their possessions seriously.
Unfortunately, we have had instances of theft. Items targeted are usually laptops and cell phones.
Door Locks
If you stay in one of our bungalows, you'll be given a key to the door, which has a simple knob lock.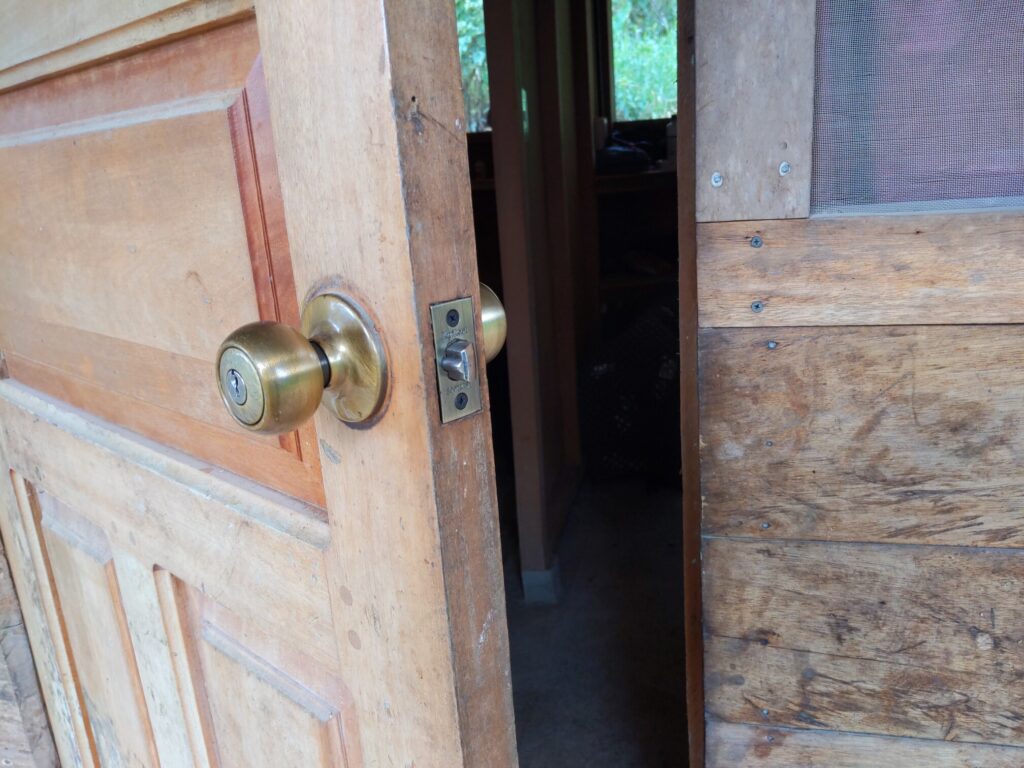 CCTV
We have multiple CCTV cameras with nightvision recording our community spaces and the road.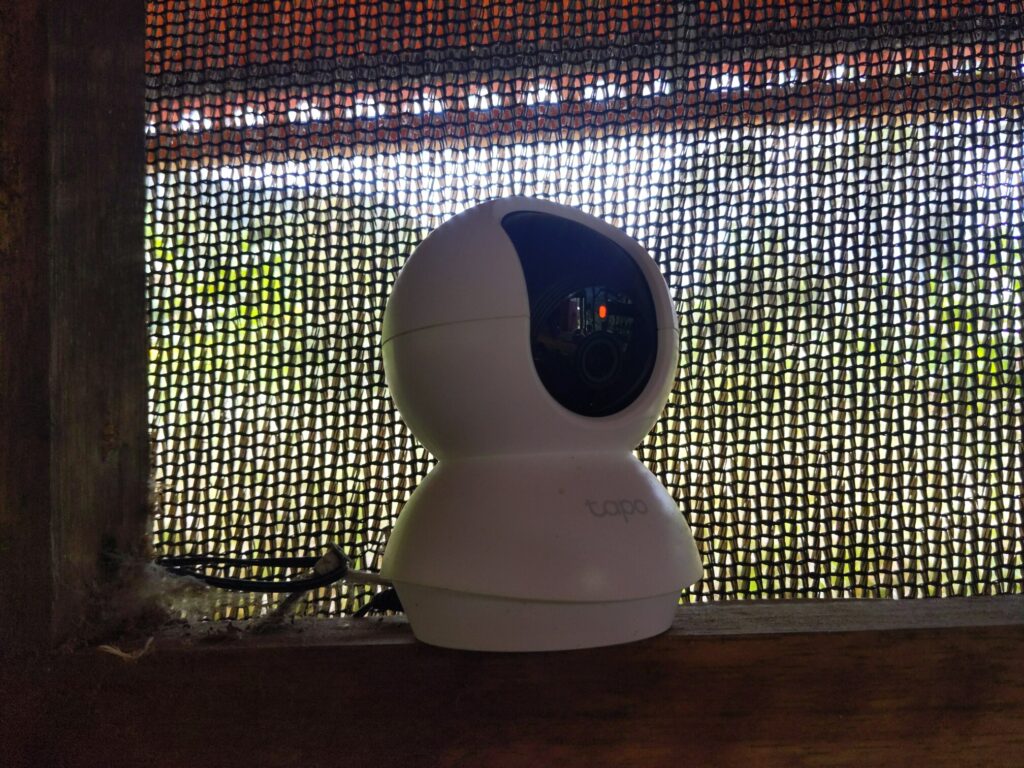 Safes
We have dozens of small electronic-keypad safes available to lock-up your valuables.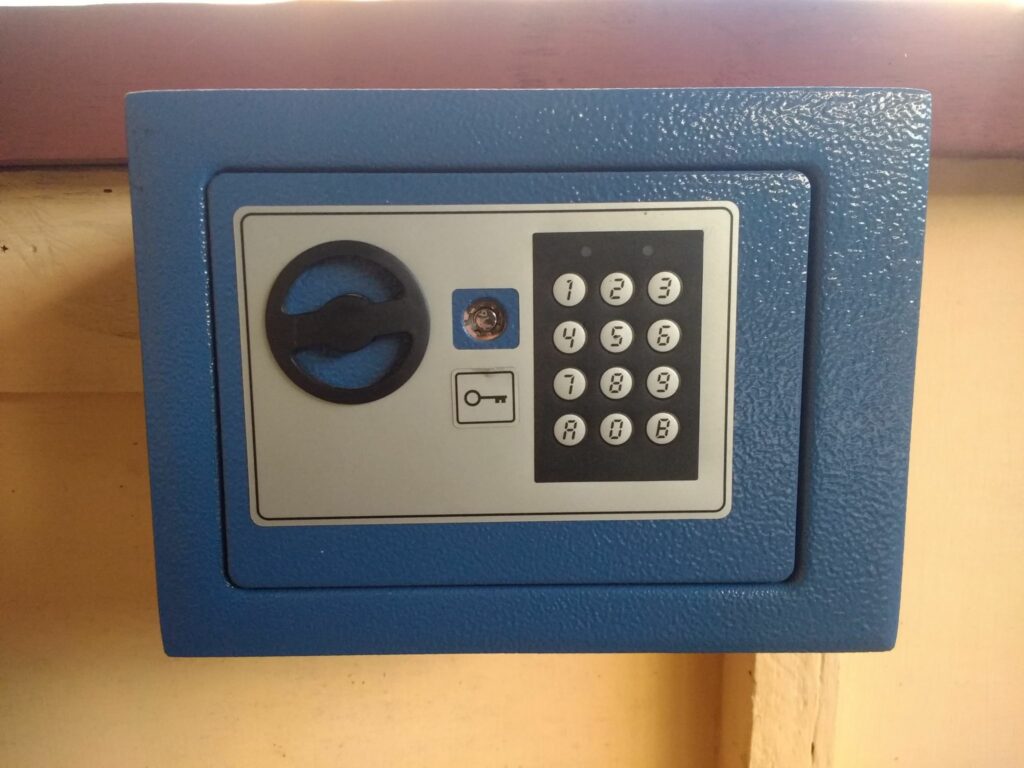 Safes are available both in common space and in your bedroom.
Fire
We have a 10 lb 13A55BC fire extinguisher located between the kitchen and the dining hall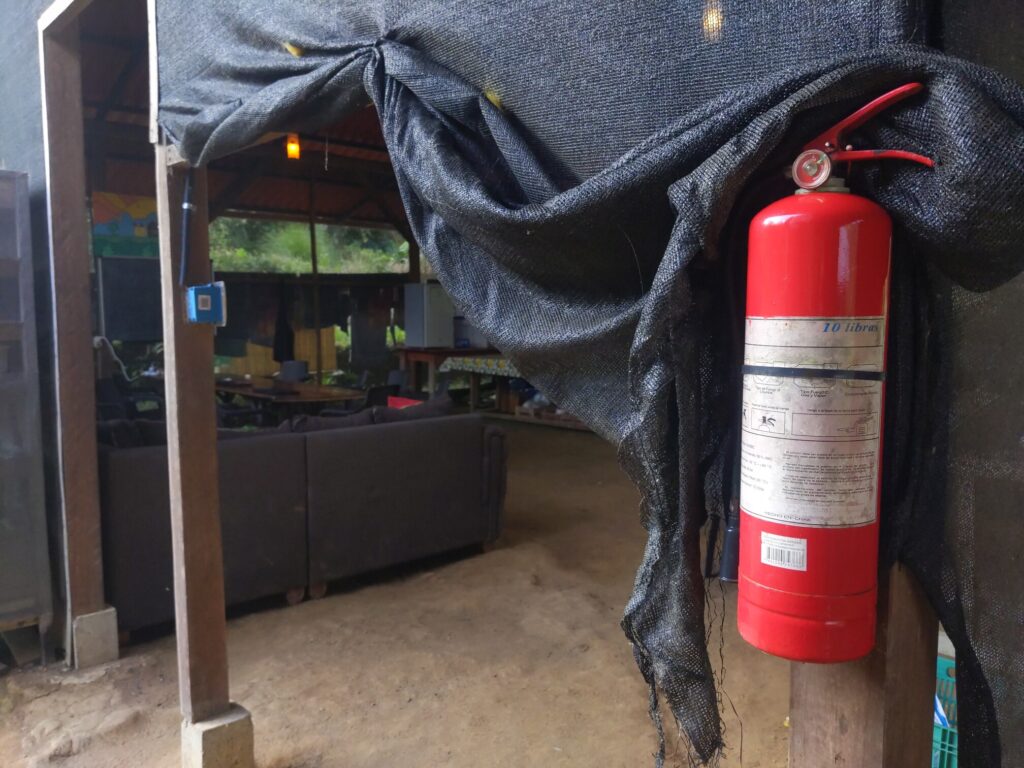 Health
We have a community med-kit with basic medical supplies like gauze, tape, and antibiotic ointment. Common pharmaceutical medications are available from numerous pharmacies in Gualaquiza. If you require medications, we recommend that you bring what you need to Ecuador.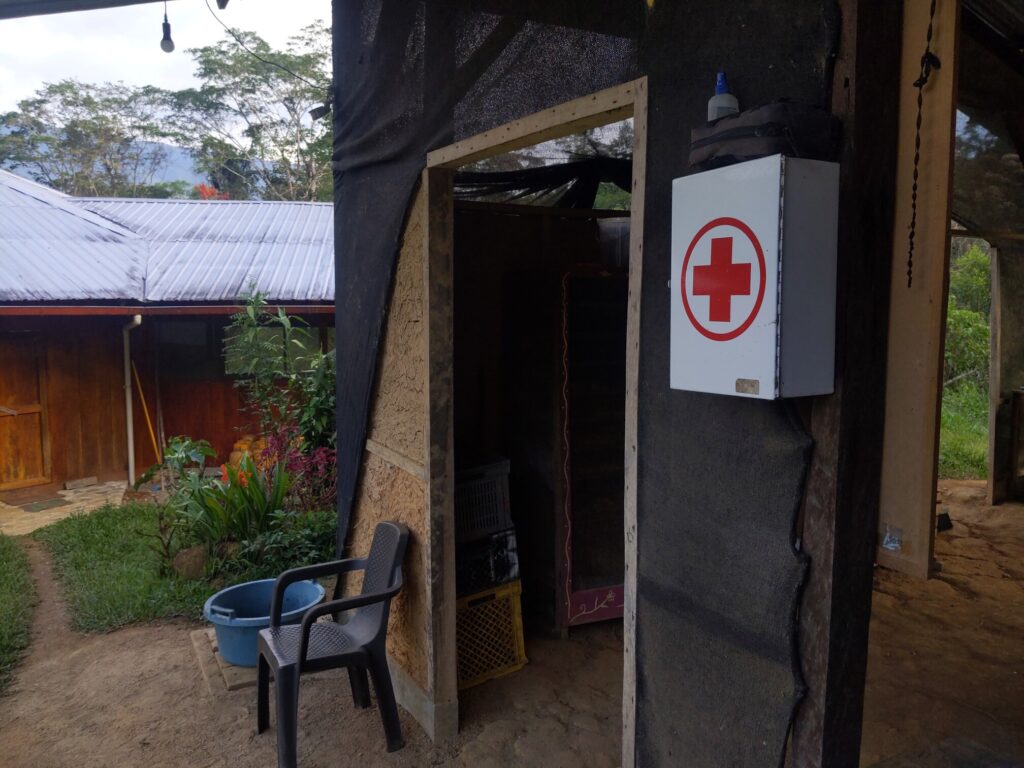 There are venomous snakes and spiders on our property. As well insects with the most painful stings in the world.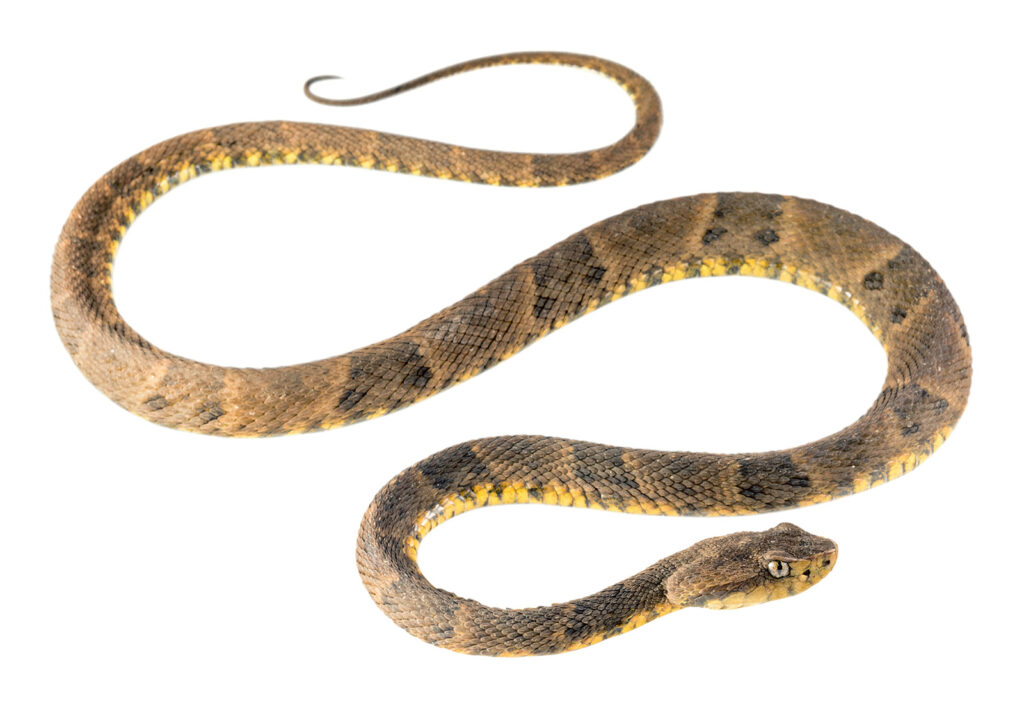 Antivenom is available at the hospital in Gualaquiza about 1 hour away. Healthcare treatment is free in Ecuador. You must present your passport to be treated.
Water
Our water comes from a spring on the property, but it is not advisable to drink ground water in Ecuador.
We have filtered drinking water in the kitchen.
The streams on our property are safe to swim-in, but the Zamora river that borders our property is not safe to swim-in. There is a large copper mine upstream.
Last updated on November 6, 2023