As a mostly-raw, fruit-heavy, and strictly-vegan intentional community — our kitchen is the beating heart here at Terra Fruits.
The Banana Cabinet
If you like bananas, you'll love our kitchen!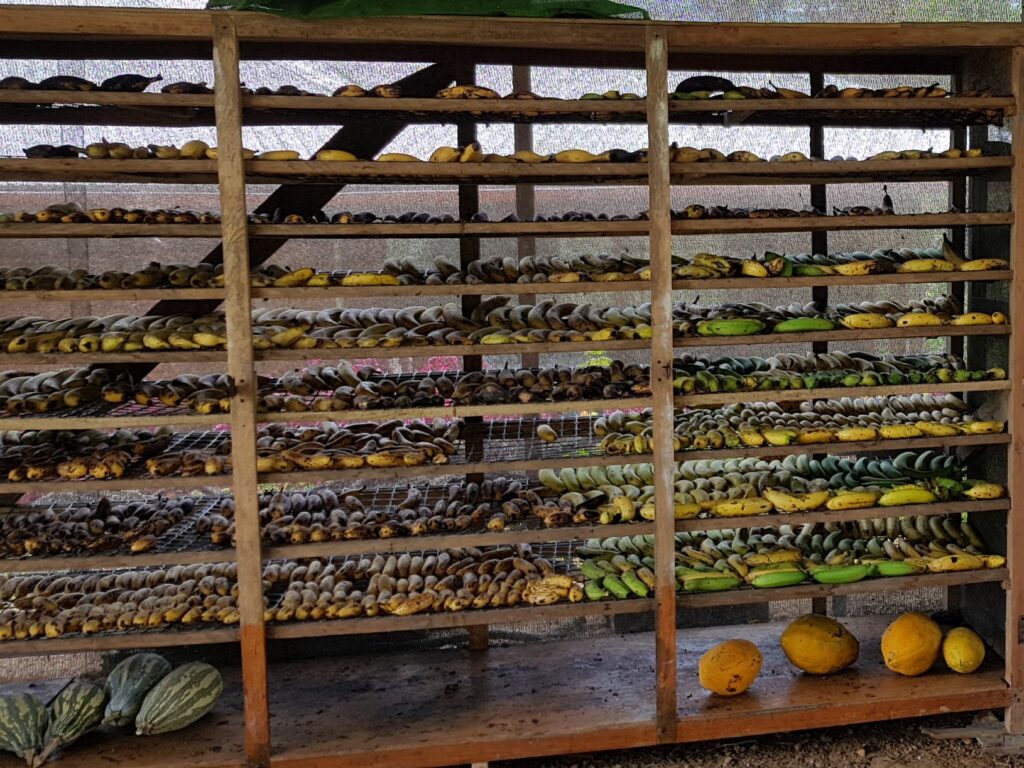 Over the past several years, we've planted hundreds of banana trees. While we certainly have plenty of cavendish bananas, you'll also find an unlimited supply of oritos as well as lesser quantities of 12 other banana varieties.
All food grown at Tera Frutis is shared by the community. And because of the overabundance of bananas, we have an unlimited supply for all — year-round.
Food Prep Areas
We have two large stone-countertop food preparation areas; each has space for about 3 people.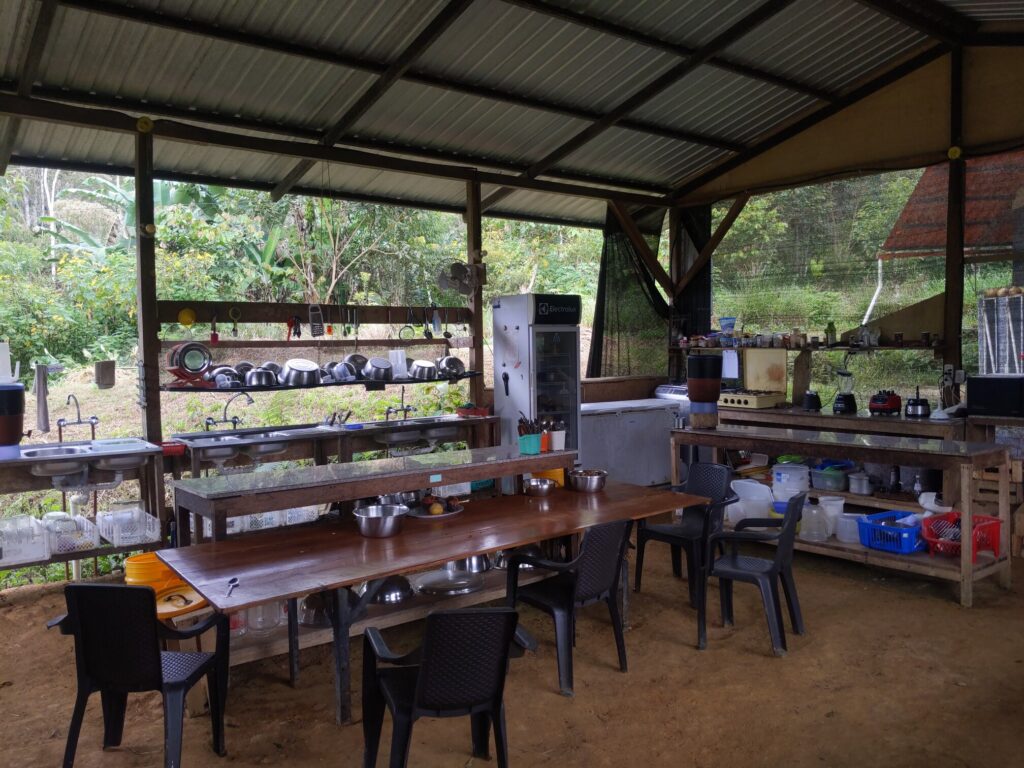 We have several large cutting boards and about a dozen knifes. We have a whetstone.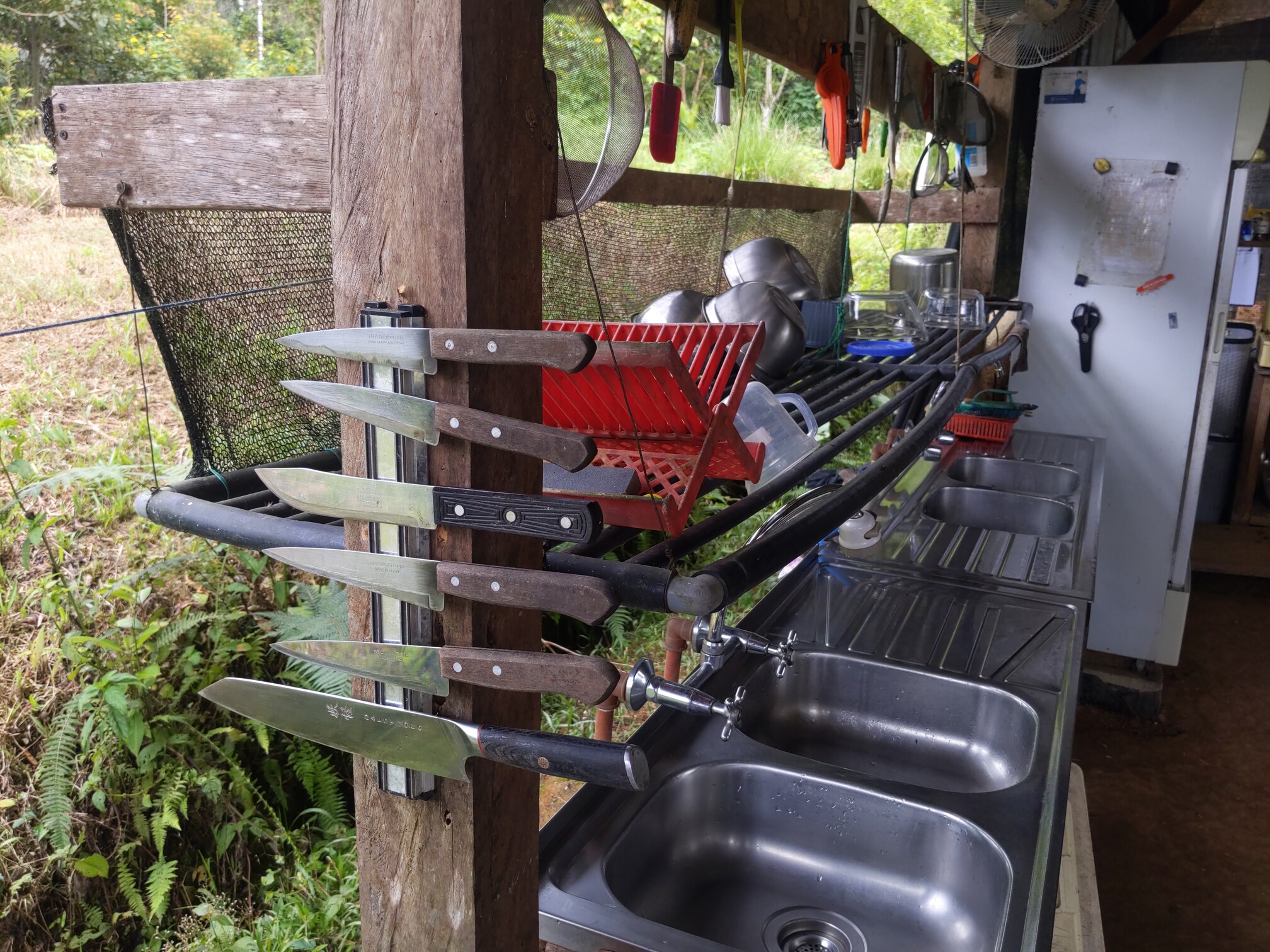 Blender Areas
Terra Frutis is tied to the Ecuador grid with ample power for electrical appliances like blenders and food processors.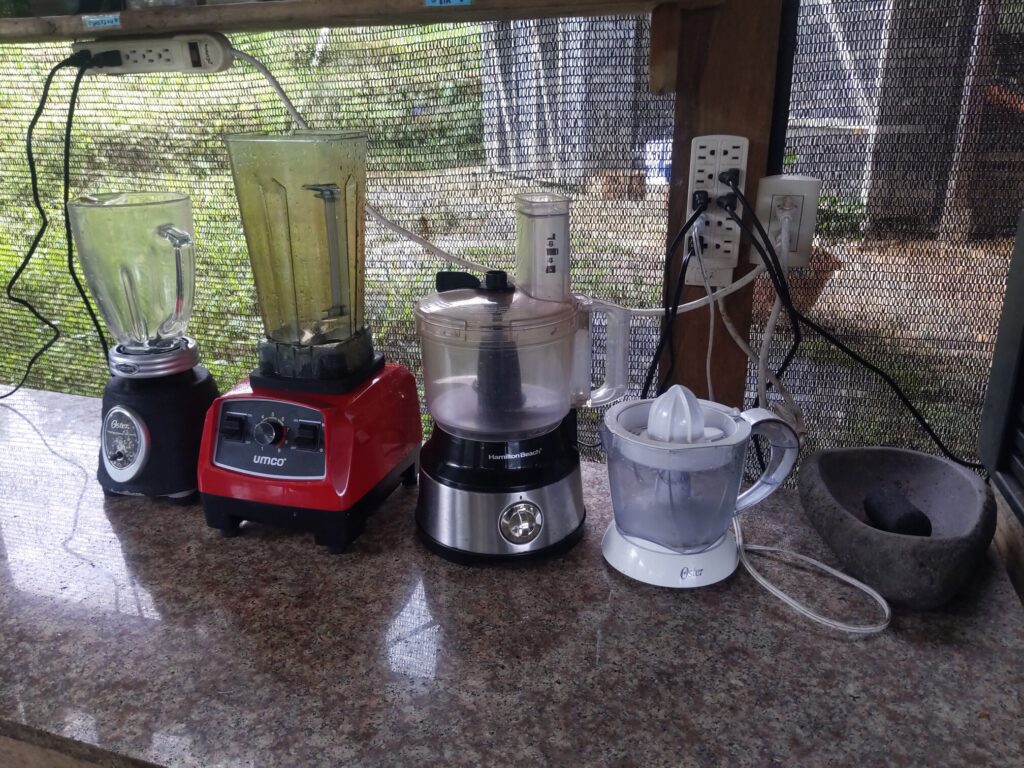 Unfortunately, abuse of our blenders leads to regrettable blender attrition and death. But, at the time of writing (October 2023), we currently have two community blenders (600W & 1,500W), one food processor (450W), and an electric citrus juicer.
Fridge, Freezer
We have one (342 L, 360 W) refrigerator at Tera Frutis that's shared by all members.
The glass-door design reduces power consumption by eliminating the need to open the fridge door to inspect its contents.
Space is fairly limited in the fridge.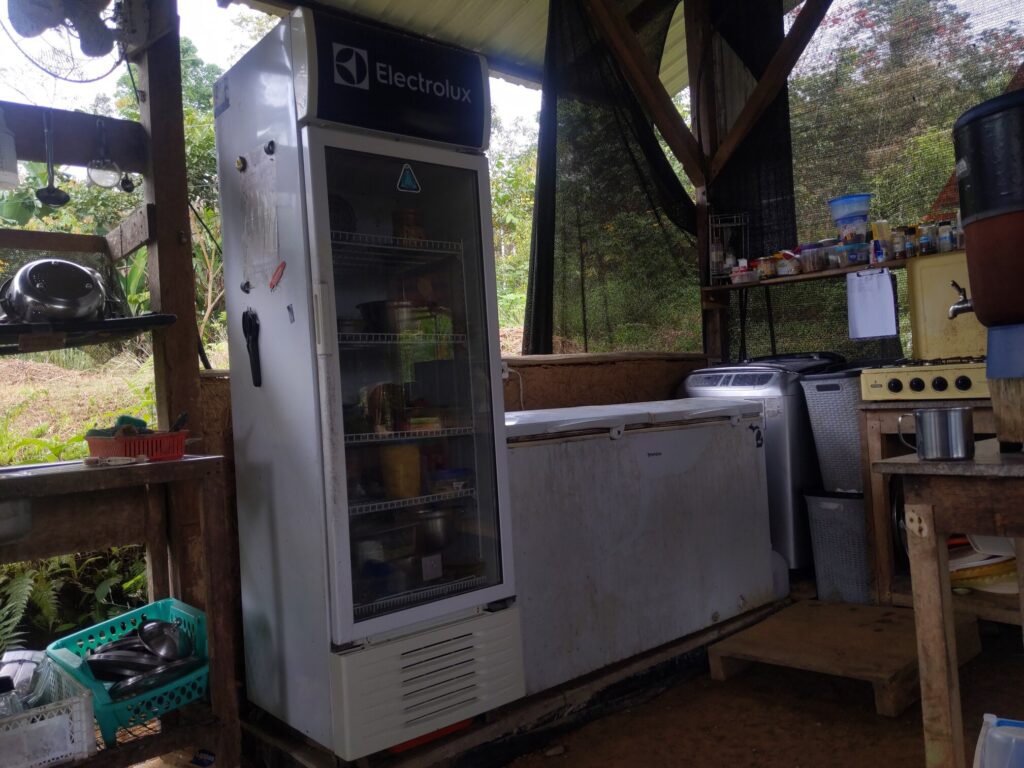 We have one chest freezer at Tera Frutis that's shared by all members.
Generally we have plenty of space in the freezer. About half of it is occupied by large tubs of processed frozen bananas, which are great in smoothies or used to make delicious 1-ingredient (n)ice cream in the food processor 🙂
Sinks
Our kitchen has four (4) sinks.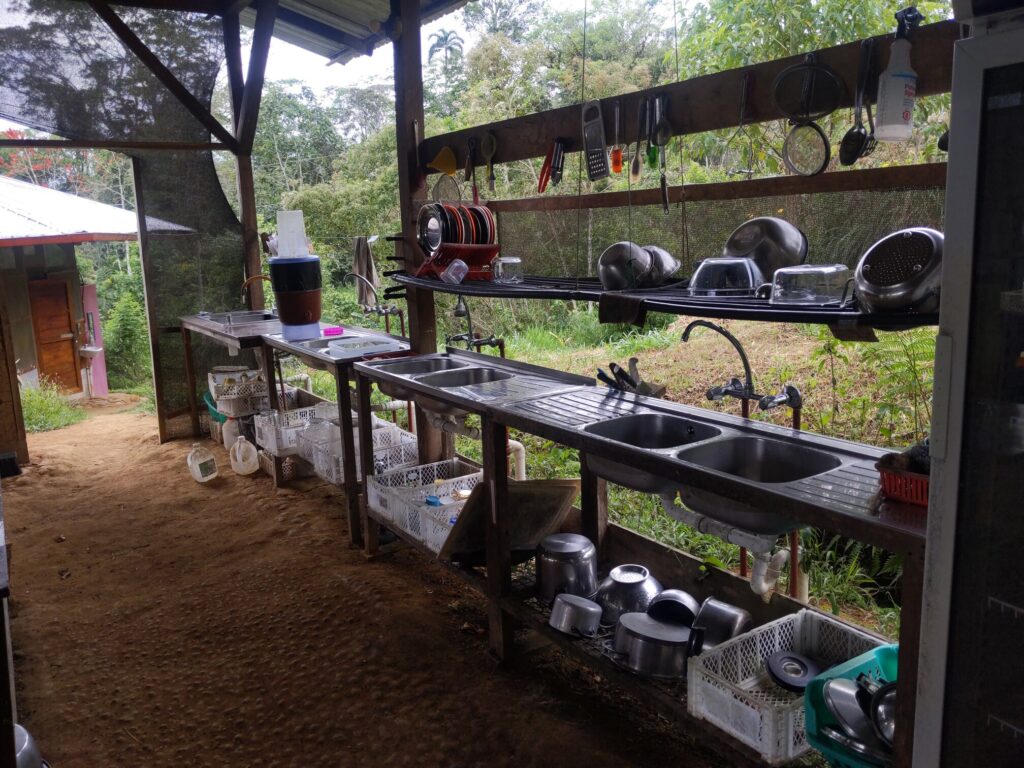 The water in the kitchen comes from a private spring on the property that's located about 350 meters away from our kitchen.
The spring water in the sinks is safe to consume if boiled, but we do not recommend drinking it or brushing your teeth with it.
Drinking Water
For drinking water, we have a gravity water filter that uses a dome ceramic candle cartridge to safely remove bacteria & parasites up to 1-micron in size.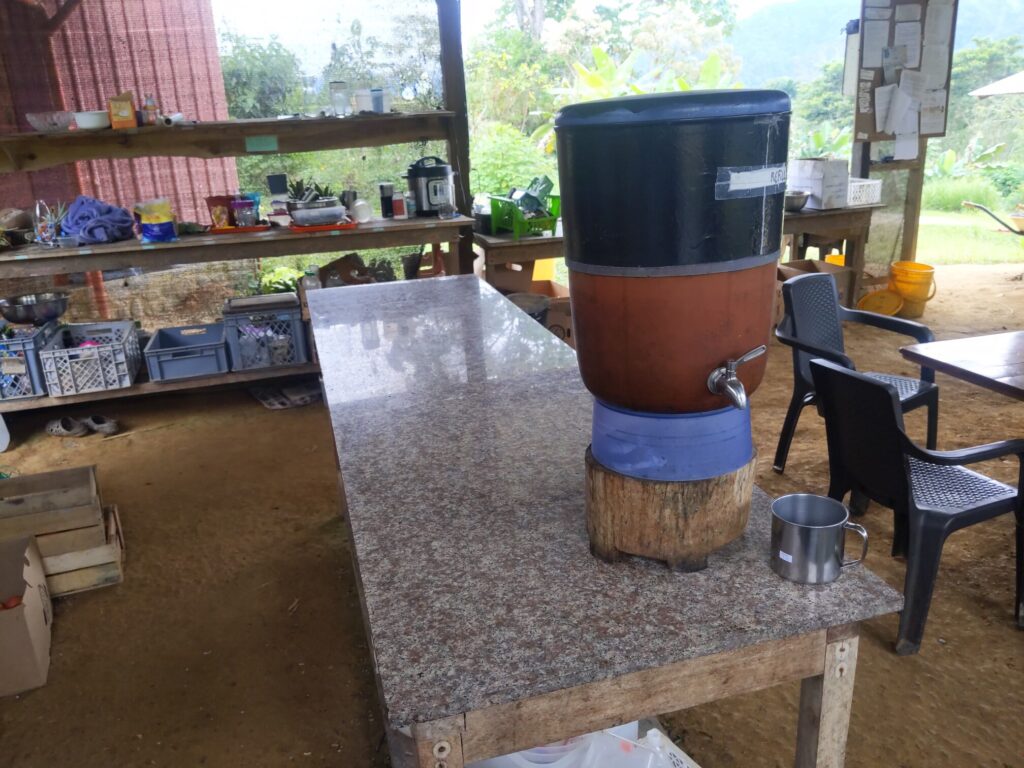 Everyone in the community contributes to manually filling the water filter's tank with water from the sink as-needed.
Community Spices
We have a shelf of spices that are shared by the community.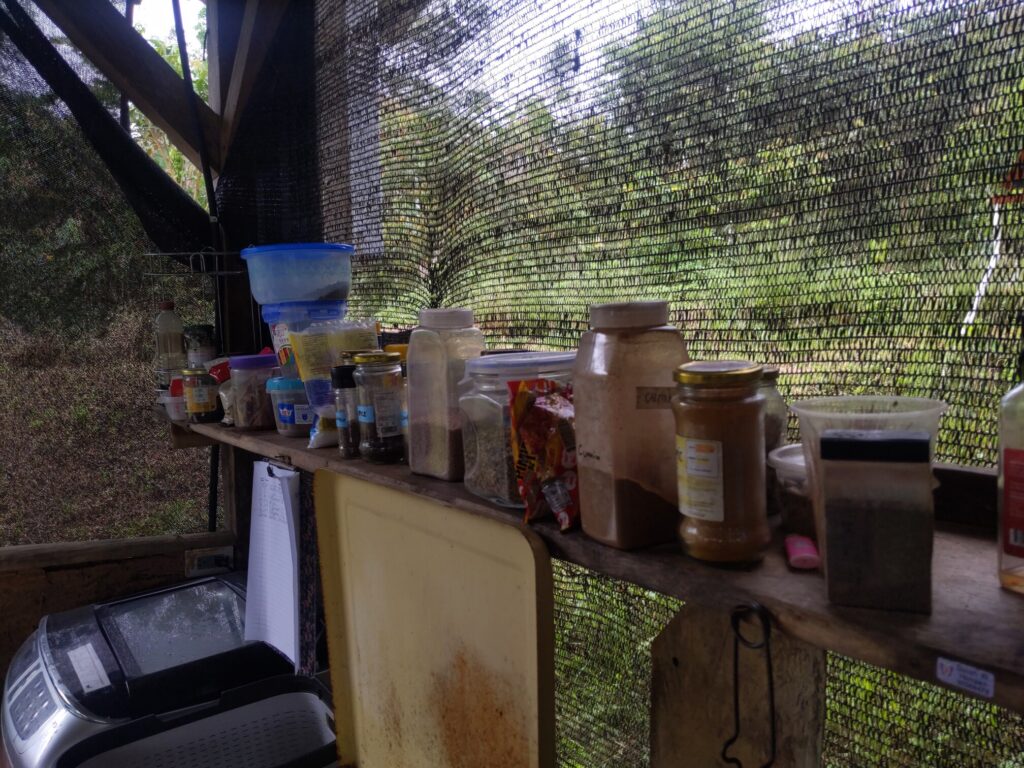 Everyone in the community contributes by buying spices when we're low — especially for the spices that they personally use a lot.
Food Storage Cabinets
As fridge space is limited, we have built several large, shaded, and screened-in outdoor cabinets for storing of personal fruits & veggies.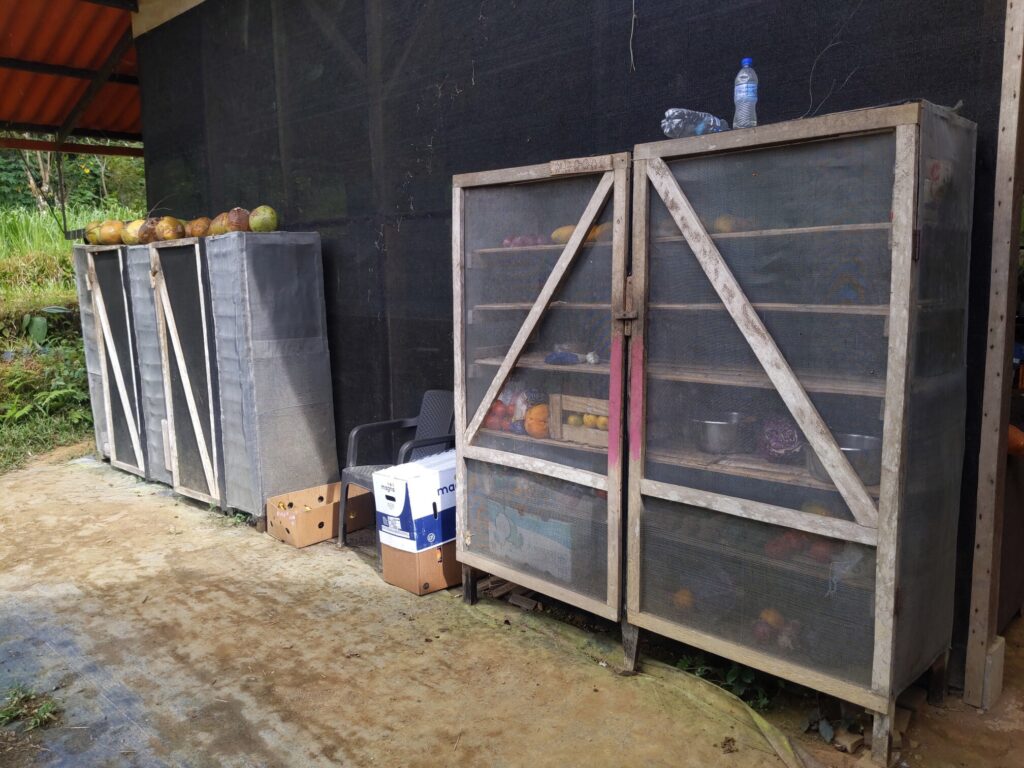 Bowls
Our kitchen has an abundance of various-sized, stainless-steel bowls and cutlery.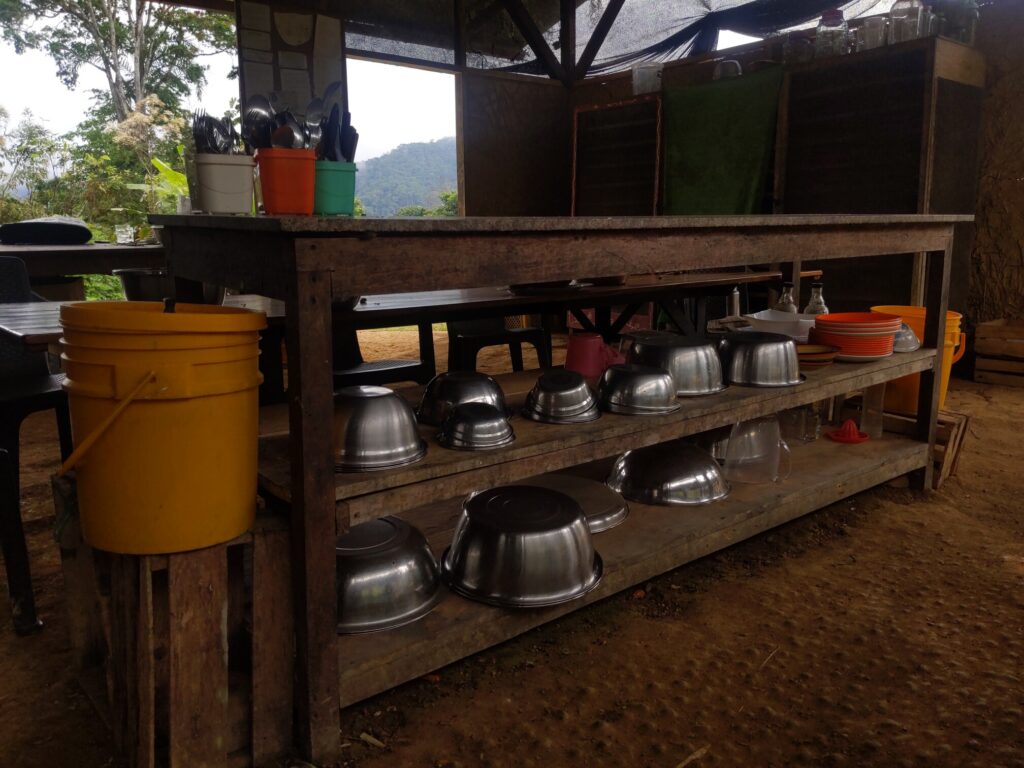 Dehydrators
We have three (3) differently-sized Excalibur dehydrators.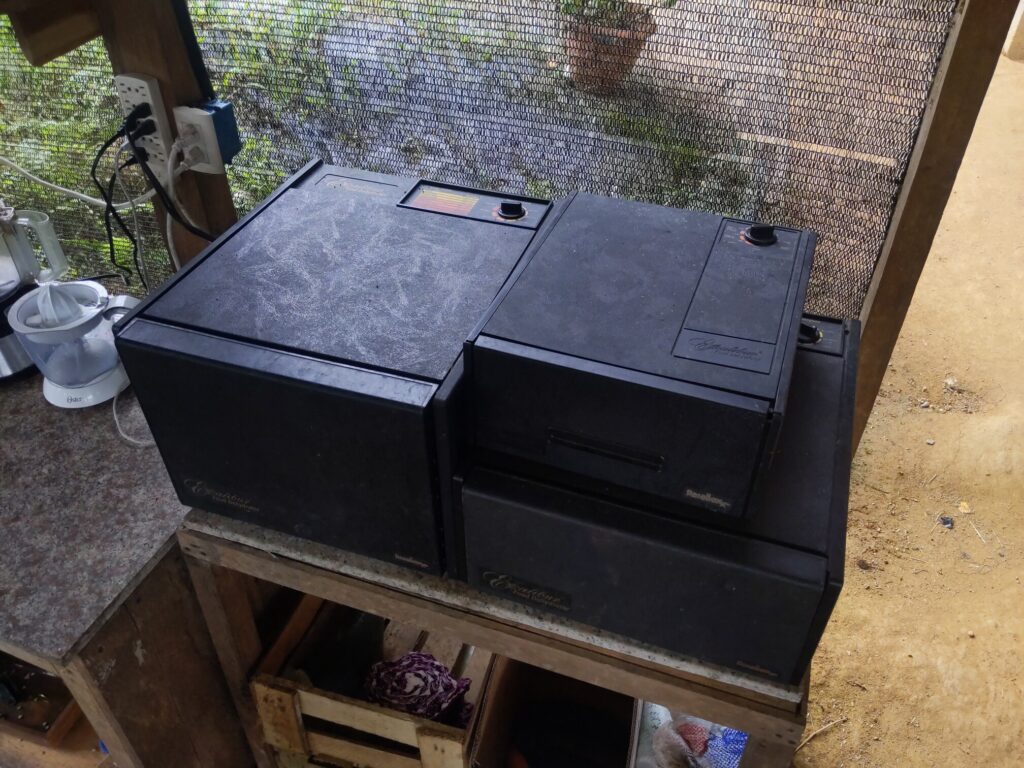 Sugar Cane Juicer
We have a 2 HP electric sugar cane juicer, which we use to juice canes that we grow on our property.
Stove
For those who wish to cook their food, we have a 4-burner gas stove.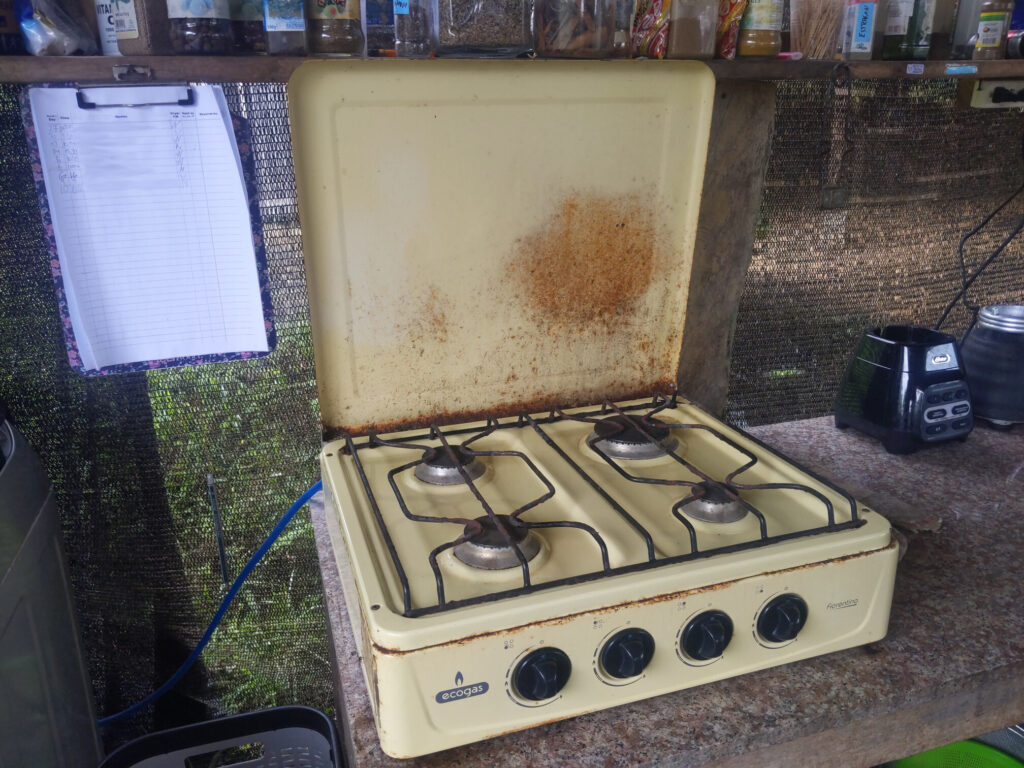 Last updated on October 19, 2023