Our community center is a large octagonal building (100 m²) with wooden floor. Its large (screened-in) windows on the hillside provide an excellent view of the forested rolling hills that straddle the Zamora River.
Yoga Space
With ample floor space, sturdy hard-wood floors, and a vista of the beautiful Amazon jungle, the Community Center is the perfect place for practicing yoga.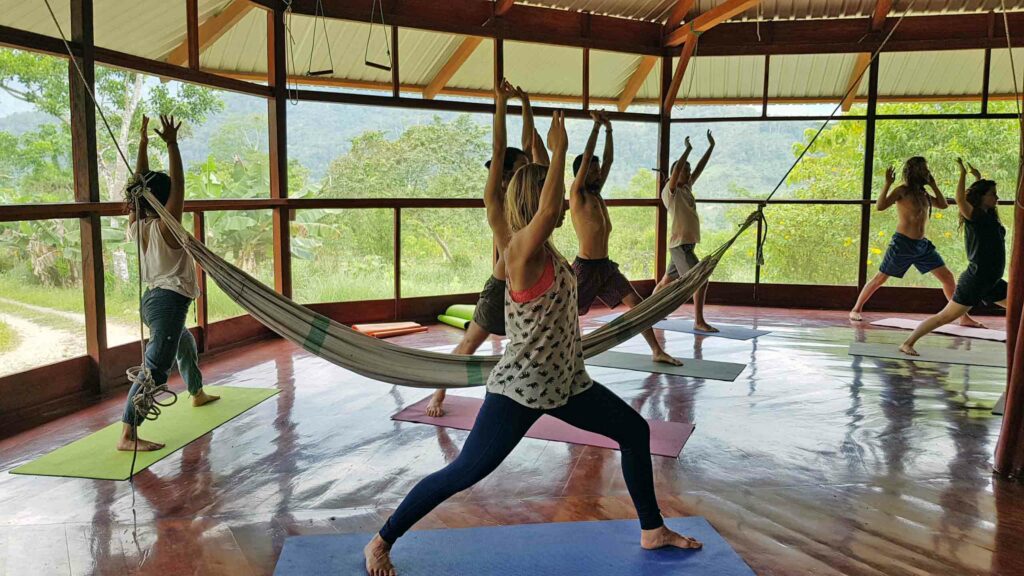 We have several communal yoga and Jiu Jitsu mats.
Presentation Space
Our community center is equipped with a projector.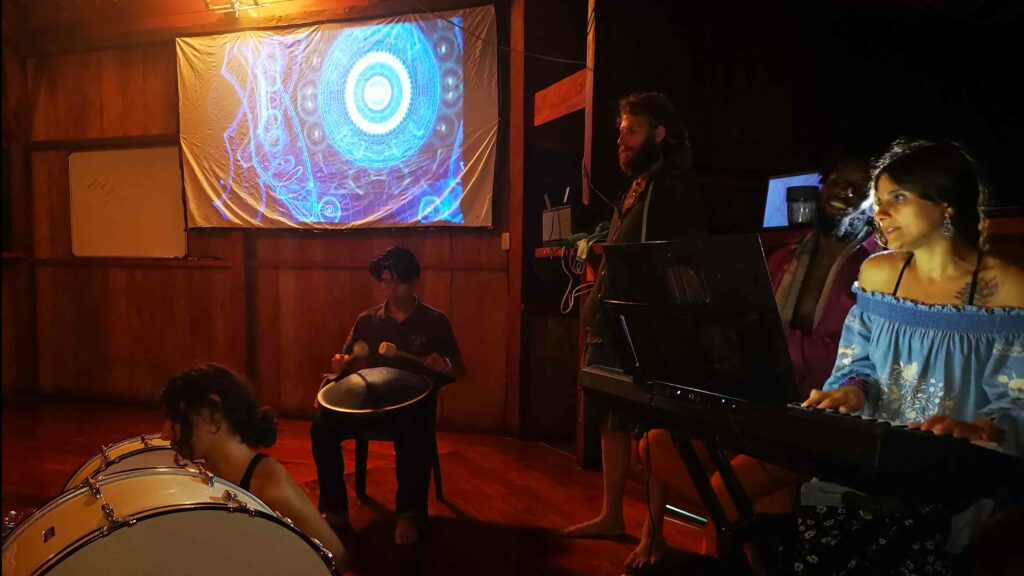 The community center has large curtain-less windows, so presentations are best in the evening after the sun has set (so the projection is visible).
We also have a PA system with wireless microphones available for larger audiences.
Library
Our Community Center is equipped with a small library of books.
We also have a digital lending library, available upon request.
Hot Tub
The Terra Frutis Community Center is also equipped with a 6-person (2.4 m³) hot tub.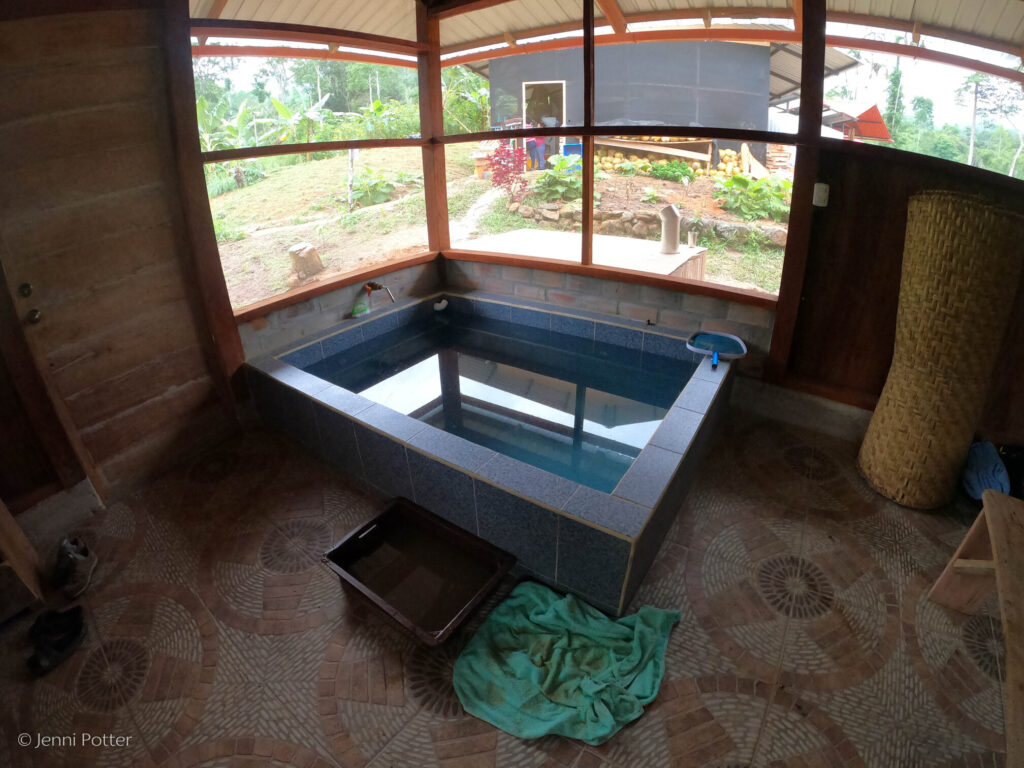 Last updated on October 19, 2023